RED WINE CHARACTERISTICS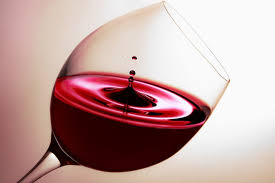 Red Wines
Red wine is produced from red (dark-skinned) grapes, which are crushed and destemmed before fermentation (simply put: when yeast converts grape sugars into alcohol). The color, flavors, and tannins come from the skins and seeds during fermentation. Before fermentation, certain reds may go through an extra step of cold-soaking. This occurs right after the grapes are crushed, resulting in a darker and more intense color. Most red grapes have clear flesh and clear juice. In fact, there are only a few red grapes that contain red juice, one of them being Alicante Bouschet.
There are hundreds of red wine grapes grown all over the world. On this website, the focus will be on the most popular wines that people enjoy drinking. Cabernet Sauvignon, Merlot, Cabernet Franc, Pinot Noir, and Zinfandel are readily found at most wine shops. They are easy to drink alone, or delicious when paired with the right foods.
As far as storage goes, red wine should be cellared at 55 degrees and served at 60-65 degrees. There are a couple of reasons for decanting a bottle of wine. If it's an older vintage, the wine should be decanted due to the sediment at the bottom. Keep the bottle upright for about an hour before decanting, so the sediment can settle to the bottom. If you have a young, big and bold wine, it could also benefit from being decanted. This will ensure that the wine opens up with all of the flavors and aromas evolving in your glass.
Cabernet Sauvignon
Cabernet Sauvignon is grown all over the world. It is the result of crossing Cabernet Franc and Sauvignon Blanc. Cabernet Sauvignon is known for its tannins, which result from fermentation and aging in oak barrels (I covered the importance of oak in another section of this website). What are tannins, you might ask. On the palate, tannins can have the effect that unsweetened black tea offers, slightly astringent and drying. While tannins can be round and soft on the palate, others are noticeably firm and bold. The most renowned areas for producing age-worthy and world class wines are Bordeaux and Napa Valley.
The permitted grapes in Bordeaux are: Cabernet Sauvignon, Cabernet Franc, Merlot, Malbec, and Petit Verdot. As of July, 2019, four new red grapes were added to the list due to the temperature increases in Bordeaux. They include Marselan, Touriga Nacional, Castets, and Arinarnoa.
In order to simplify the Bordeaux region, it is split in two by the Gironde Estuary that splits into two rivers, the Dordogne and the Garonne (it looks like an upside-down Y). The Left Bank is South of the Garonne River and the Right Bank is north and right of the Dordogne River.
The Left Bank encompasses Haut-Médoc, which includes Saint-Estèphe, Pauillac, St-Julien, and Margaux. Cabernet Sauvignon reigns as King on the Left Bank, where it is usually blended with other red Bordeaux varietals. The flavors of these wines include blackberry, black cherry, cassis, vanilla, spice, and licorice. On the palate, there will be a bit of earthiness and notes of minerality.
On the Right Bank, the most famous appellations are Pomerol and St-Emilion. Here the wines are predominantly Merlot-based but can be blended with Cabernet Franc, Cabernet Sauvignon, Petit Verdot, or Malbec. The flavors include blackberry, black cherry, plum, vanilla, spice, licorice, and chocolate. They will also have less acidity than Left Bank grapes. Some of the most expensive wines in the world are from Pomerol.
Many Bordeaux wines needed long aging before they were ready to drink. At least in the past that was the winemaking style. In today's world, you can find many Bordeaux wines enjoyable upon release, but they can also be aged for years, if not decades. There are a lot of factors that influence the style of Bordeaux wines. The climate and various soil types definitely have an impact!
Napa Valley received its American Viticultural Area (AVA) designation in 1981. This region has so many microclimates, that 16 different sub-appellations have been recognized for their viticultural diversity.
Of the 16 sub-appellations, eight are on the valley floor. Since the valley floor is 30 miles long, running from the town of Napa north to Calistoga, it is impossible to place all eight sub-appellations under one classification. Each one has different soil characteristics, elevation, and climate. In the vineyard, this results in distinctive grape-growing conditions, which produces many styles of wine. They can be medium- to full-bodied, revealing black fruits like blackberry, black cherry, and cassis. Some areas can produce "Bordeaux-like" wines. Tannins and acidity will be evident, along with some earthiness (think Rutherford "Dust").  The important thing to understand is that wine made with Napa Valley grapes will cost you more than wine from almost any other region in the world! 
As far as the mountain appellations within Napa Valley, there are a total of five. They include Atlas Peak, Howell Mountain, Mount Veeder, Spring Mountain, and Diamond Mountain.
Howell Mountain fruit is deeply intense, showcasing dark colors with a great concentration of black fruit. There's very little water retention in the soil, which stresses the vines and produces fruit that have tannins and wonderful intensity of fruit.
Diamond Mountain has rugged volcanic soils, which offers intense mountain fruit, spice, and cocoa in the wine. Also evident in the structure are plush and round tannins.
Mount Veeder is located at the southern end of Napa Valley, just north and west of the town of Napa. It has many microclimates, which results in a wide range of styles of wine. The fruit is concentrated with tannins that age gracefully.
As you can see, mountain fruit will definitely produce big, bold, and intense wines. They are some of the most delicious and highly sought-after wines from Napa Valley.
Each vintage, regardless of varietal, is rated on a 100-point scale, based on the weather conditions during the growing season and harvest. Wine critics review wines using this same scale, basing their numbers on flavors, aromas, balance and length.
I would love to help you select the best bottle of Cabernet that fits your budget. A bottle that you will fall in love with, one that will become your new favorite!                    
Merlot
Merlot has a thinner skin than Cabernet Sauvignon, so it has softer tannins, which makes it easier to drink. You can enjoy it alone or with food. Either way, you will have a fun time with it! You will notice flavors of red fruits like plum, strawberry, and cherry alongside aromas of oak. By the way, Merlot is an offspring of Cabernet Franc and Magdeleine Noire des Charentes, which makes it a half-sibling of Cabernet Sauvignon!
Cabernet Franc
Cabernet Franc is normally a medium-bodied wine and often used as a blending grape. The Right Bank in Bordeaux (Pomerol and Saint-Émilion) often blends Cabernet Franc with Merlot to make some of the most sought-after wines in the world. But when produced as a single varietal, it can be absolutely delicious in its own right! It's a little less tannic and lower in acidity than Cabernet Sauvignon. Its flavors include black cherry, cassis, blueberry, violets, and bell pepper, along with herbaceous and tobacco aromas.
In the United States, Cabernet Franc is often blended with Cabernet Sauvignon, Merlot, Petit Verdot, and Malbec. This blend, which can be called a Meritage, is only available to American wineries that agree to join the Meritage Association. The blend can only contain the five previously mentioned Bordeaux varietals. The name "Meritage" comes from a blend of the words "Merit" and "Heritage"; therefore, the word "Meritage" rhymes with "Heritage".
Pinot Noir is a very difficult grape to grow. Winemakers love the grape, but they know that every vintage will put them to the test by this finnicky grape.  As a result of the tannins being very soft, the wine is best expressed as a single varietal from a single vineyard. The wines from Burgundy, France are delightful because they are elegant and well balanced with acidity. Based on the style of Pinot Noir, the flavors can include bright cherry, cranberry, raspberry, black cherry, plum, and strawberry. Also, there may be notes of cola and leather. Pinot Noir from California generally tends to be darker in color, with flavors like black cherry and plum. Oregon wines lean towards a "Burgundian" style, meaning you will experience lighter fruits like strawberry or bright cherry. The color of the wine will also be lighter.
The Zinfandel grape hails from Croatia and was called Crljenak Kaštelanski. The flavors that you'll find in Zinfandel include raspberry, cranberry, blueberry raisin, blackberry, black cherry, black pepper, and anise. Zinfandel grows well in Dry Creek Valley and Amador County, just to name a couple of appellations. Dry Creek has a climate that's neither too hot nor too cold, giving it the perfect balance for growing complex zins. It's also home to one of the densest concentrations of old vines (50+ years old). They produce more concentrated and more balanced flavors. Some of the flavors that are present in Dry Creek Zinfandels are: raspberry, red plum, blackberry, black cherry, cinnamon, and black pepper. Amador County's dry-farmed, mostly head-trained vines, produce full-bodied and spicy Zinfandels. They tend to feature black pepper, anise, black cherry, ripe blackberry, clove, and spice, with a rich, round, full mouth feel. Napa produces Zinfandels that are quite jammy with black cherry fruit.